Why Arai?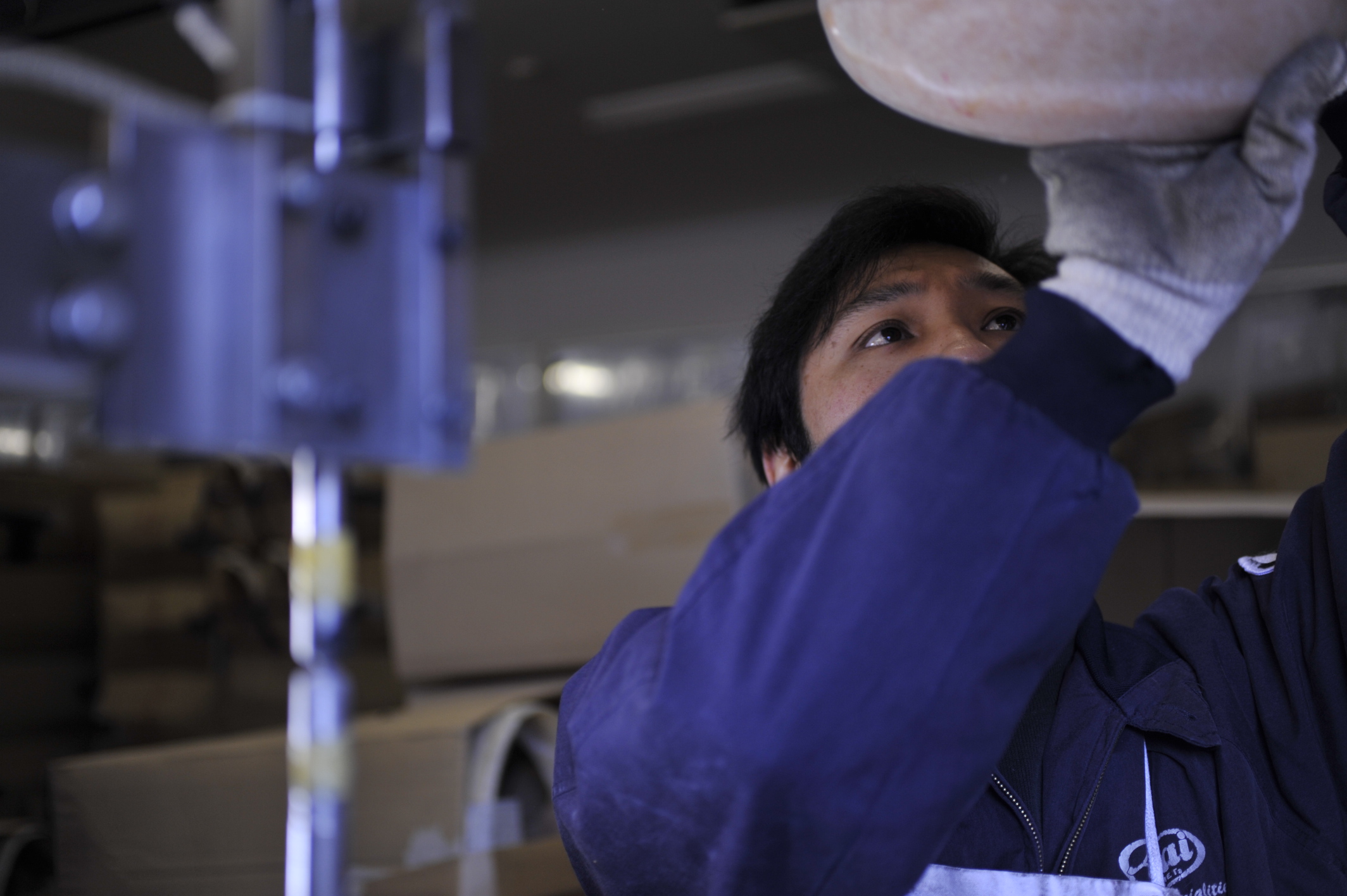 A FAMILY BUSINESS
When your own family name is on the front of your helmet how good do you want it to be? For this reason "just good enough" is not good enough for Arai. The family pride is in making the best performing helmet possible. And only when it is made according to our philosophy, when our craftsmen have given their very best, when each single helmet has been inspected five times, a helmet is worth to be finished with the famous oval Arai logo.
HANDMADE BY DEDICATED CRAFTSMEN
To build one Arai helmet will take about 18 man-hours. Each and every Arai helmet is made by hand. We say "almost 100% handmade". The "almost" restriction is for an automatic laser beam cutting out e.g. the visor aperture. But from the bare outer shell to the finished helmet, including the advanced design applications, the hands of skilled craftsmen perform everything.
VISOR HOLDERS OFFER BETTER PERFORMANCE
Simple, it is the best way to protect the visor system without weakening the outer shell. With a recess in the outer shell either the interior EPS liner must be thinner and harder, or the outer shell must be larger to accommodate a softer, thicker liner. Mainly though, such a deep recess can have sharp edges that may impede the desired smooth dispersal of impact energy along the shell's naturally curved surface. Instead of making the shell thinner or making deep recesses into it, the Arai holder system ensures maximum shell strength.
FIVE TIMES INSPECTED
Yes. Not once, but in total five times every Arai helmet is inspected by different quality inspectors. Besides, from the shell moulding to the paint area, from shell inspection to the final inspection, each time a craftsman works on a helmet he inspects it in detail to ensure that the customer gets a perfect finished product. In every Arai shell you will find the signature of the man who made it.
WHY ARAI'S RACERS HELMETS ARE THE VERY SAME AS THE ONES ON THE MARKET
The Arai helmet you can buy with your local dealer is the very same helmet as worn on the track by professional racers in MotoGP, WSBK, BSB, etc. No special, racer-only models whose only resemblance to the one you buy is the paint scheme. It is no coincidence that more than half of all Formula 1 drivers prefer Arai. This fact should tell you a lot about Arai and its standards. In the words of Mr. Mitch Arai, the president and son of the founder: "How can you say one person's head is worth more than another's?"
Distributed by MotoDirect Ltd in the UK