Hirotake Arai: A rider himself
For over 70 years, Arai has been obsessed with safety. The founder of the company, Hirotake Arai, was a hat maker, but also an enthusiastic rider.
In the 1950s there were no helmet manufacturers in Japan and as Japan was a closed market, it was very difficult to obtain a proper safety helmet. With no legal standards and no helmet manufacturers, after a few spills Hirotake Arai knew he wanted a good helmet for his own safety and his friends. This was the start of Arai as a helmet manufacturing business.
He set about developing his own testing standards and testing equipment. As a hat maker, he knew that people have all different head shapes and sizes, thus creating a need to develop a range of helmets to accommodate the perfect fit.
Hirotake Arai's intention was not to start a commercial business, but to create helmets that were able to protect his fellow riders. It is this drive that is still within the Arai company to this very day.
Explore the History of Arai
Expand the elements below to find out about the significant moments in the history of Arai, from our origins to plans for the future.
(Click each section to expand and minimise)
Hirotake Arai, the founder of Arai Helmet Limited was born in Tokyo in 1905 as the eldest son of Yuichiroh Arai who manufactured hats for government office and authorities. In 1937, Hirotake established the factory in the city of Ohmiya, Saitama and started a manufacturing business for headgear.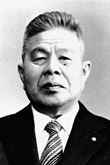 The current president of Arai, Michio Arai was born as the eldest son in Tokyo on 22nd July 1938.
In 1949, Hirotake Arai and the Arai Hirotake Shoten Co. Limited began constructing safety helmets for workers, first using a method of heat forming resin, before manufacturing with Fibre Reinforced Plastics (FRP), becoming licensee of Japan Industrial Standards (JIS) for construction workers' helmets as the first manufacturer in the helmet industries.
In October 1952, Arai Hirotake Shoten Co. Limited moved into motorcycle helmets, first creating helmets for professional Japanese off-road racers. These were the first Japanse Motorcycle Helmets. In 1956 production began under Hirotake's initials, "HA", which have been immortalised on the Rapide HA, released in 2020.
In 1958, production of motorcycle helmets with the FRP outer shell and inner Expanded Polystyrene (EPS) liner began – a construction which remains the common standard even today. Arai established the bag moulding method for FRP shell construction, and in 1959, the first open face helmet was made this way.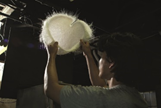 After some years away, Michio Arai returned to his father's business to help their export division – this led to the production of the first Snell approved Arai Helmet, and allowed the export of Japanese helmets into the USA, while in Japan Hirotake became licensee of Japan Industrial Standards (JIS) for motorcycle helmets. In 1967 Arai introduced its first full face helmet in Japan.

1978 saw Hirotake Arai decorated by Japanese Emperor Hirohito. It was in these years Arai Helmet began to grow around the world, with Arai Helmet Ltd founded in the USA and Arai Helmet Europe B.V established in Hoevelaken, The Netherlands, offices which remain open to this day.
Ted Boody Jr. became the first sponsored Arai rider from outside of Japan, shortly followed by Freddy Spencer who was the first non-Japanese Grand Prix rider. Spencer would win the World GP 500cc Road Race Championship in 1983, becoming the first Arai World Champion. Arai also began to sponsor Formula One driver Keke Rosberg.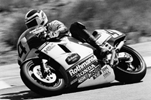 Throughout the 1970s and 1980s, Arai implemented several new innovations, including a movable chin piece, a one touch, open close face shield and brow ventilation – all aimed at making even the smallest gains in performance and safety. One of Arai's biggest innovations was the Advanced Shield Installation System (AdSis) which allowed an easy visor change without the need for tools.
In 1986, Hirotake Arai passed away, with eldest son Michio Arai taking over as President. The current organisation was established, and its name was changed from "Arai Hirotake, Limited" to "Arai Helmet, Limited". Michio wanted to make Arai better and set his goal to "be the number one helmet in the world"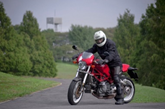 A new benchmark in motorcycle helmets was unveiled in 1996 – the RX-7. This was the culmination of 50 years of learning and development, and the sum of many tiny improvements over time. The helmet has been continuously worked on over 25 years and is used by many riders around the world today.
Arai Helmets were now at the forefront of the global motorcycling industry. It ranked highest in the first J.D Power and Associates U.S. Motorcycle Helmet Satisfaction Study, established the first Paintshop and opened the Arai Inspiration Centre (AIC), Hoevelaken, The Netherlands. However, Michio Arai continued to innovate, implanting new ideas such as the removal assist hood.
Following Freddie Spencer's successes in 1983, Arai became a common name at the forefront of motorsport. At one point, 26 of 28 Formula One drivers wore Arai, as well as numerous Grand Prix riders such as Mick Doohan and Kevin Schwantz. Joey Dunlop also accumulated record after record in a variety of road races – winning the famous Isle of Man TT 26 times, the last of which came in 2000.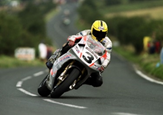 As the needs of riders and racers continued to change, so did Arai. In 2005, when carbon fibre helmets became mandatory in Formula 1, Arai introduced the GP-5 Racing Carbon, which quickly evolved to feature a Peripherally-Belted Structural Net Composite (PB-SnC), which was then included in the RX-7 GP in 2008, along with a wide view visor and SAI Visor mechanism. In 2010 50% of the Formula One grid wore Arai, including World Champion Sebastian Vettel, who's Red Bull Racing team selected Arai helmets for use in their motorsport programme because of their aerodynamic performance.
The current iteration of the top of the range Arai helmet was launched in 2015 – the RX-7V. Featuring a MAX-Vision visor, the Formula 1 developed PB-SnC shell construction and VAS-V Visor Mechanism, the RX-7V has been the helmet of choice for world renowned racers such as Jonathan Rea, Dani Pedrosa and Michael Dunlop as they push the limits on two wheels chasing wins and championships.
The 2010s saw Arai continue to learn and improve. In the USA, Arai topped the J.D. Power and Associates U.S. Motorcycle Helmet Satisfaction Study for the 13th consecutive year in 2011. It gained a foothold in the UK via MotoDirect in 2013, who exclusively distribute both Motorcycle helmets and from 2017, Motorsport Helmets to riders and drivers in the UK and Ireland.
Arai Helmets have a long affiliation with the Isle of Man TT, with legendary road racer Joey Dunlop holding the record for most career wins around the Mountain Course, and Ian Hutchinson becoming the first rider to win 5 races in a week. In 2007 Legendary designer Aldo Drudi designed a Limited-Edition Centenary model and has been producing a limited-edition model each year since 2010. In 2013 this relationship was formalised as Arai Helmets became the Official Helmet Partner of the Isle of Man TT.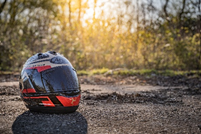 2019 saw the launch of the Profile-V, with a 5mm wider base and luxurious Facial Contour System cheek pads designed to make Arai helmets more accessible for a wider range of head shapes. This was complimented by the first UK exclusive model in 2019 – the entry level Debut, which was followed in 2020 by another UK Exclusive, the streetfighter styled Rapide.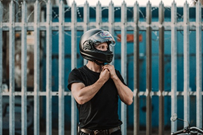 2019 saw Michio Arai collect Nicolas Del Valle Gold Medal by FIM for "achievement in contributions to the safety of many riders and numerous advancements to motorcycle sports". It also saw the introduction of the FIM Homologation for elite motorcycle racing. This required helmets to demonstrate protection against dangerous twisting. Arai released the RX-7V Race FIM in 2020 to meet these standards, available to both elite racers and everyday riders.
There are many reasons to choose an Arai – from our warranty to our rigorous in house testing standards. We believe these things help us stand apart from other helmets – although we won't rest on our laurels and will strive for continuous improvement, even if just by a little.

While 2020 offered many unique challenges, it also offered some cause for celebration, with Northern Irish racer Jonathan Rea collecting a record 6th consecutive World Superbike title. His achievements have been recognised with a limited-edition Gold Replica helmet. Josh Brookes won a second British Superbike title, and 16 time TT winner Ian Hutchinson celebrated 20 years with Arai. It also saw the launch of the GP-7 range for Motorsport, with Arai drivers Pierre Gasly, Alex Albon, Sebastien Vettel and Daniel Ricciardo all achieving wins or podiums.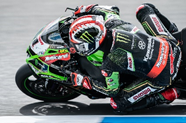 For 2021, Arai has unveiled the Quantic, a new premium sports helmet, with a large aerodynamic spoiler, 3D top vent and lighter construction, the Quantic is the safest and best performing sports riding helmet Arai has made to date. As always, Arai is committed to making constant improvements over time to continually improve the safety and performance of our helmets.